A dedicated community advocate and volunteer, a correctional officer who is passionate about the environment, a five-year-old charity founder and a COVID-safe Christmas lunch for those in need, are the recipients of this year's Blacktown City Australia Day Awards.
Deputy mayor Brad Bunting presided over this year's online presentation this year, which saw a diverse group of individuals and a church group honoured for their work.
Recipients were congratulated on their prestigious awards and commended for their unwavering efforts in advancing the greater Blacktown community by Mayor Tony Bleasdale OAM.
"Their contributions stretch far and wide and can be seen in education, health, fundraising, charitable and voluntary services, business, sport, the arts, and the environment," Mayor Bleasdale said.
"I also thank the more than 50 incredible nominees for their tireless efforts in our community, and whose work will ensure Blacktown City continues to flourish into the future."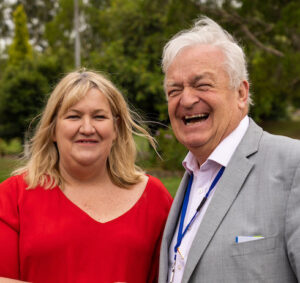 The 2022 Blacktown City Australia Day Awards were awarded to:
Citizen of the Year – Sue Hunter Lawrence
Sue Hunter Lawrence is a passionate community advocate and volunteer, who dedicates countless hours volunteering in Riverstone and surrounding areas. During the devastating 2021 floods, Sue co-ordinated a Flood Relief Furniture and Non-Perishables drive for those affected.
She has organised numerous community events to promote community spirit and support local business.
Through the Riverstone Schofields Chamber of Commerce, Sue has been an avid supporter and promoter of local business, offering advice and helping advance the business network.
Sue has supported many fundraising campaigns, including Dollars for Dignity for those less fortunate. Sue has a dream of a holistic plan for Riverstone and the North West Sector, incorporating green space and a town centre that would boost business opportunities and the community overall.
Young Citizen of the Year – Bryleigh Sunshine Lavender Clarke (main picture).
At just five years of age, Bryleigh Sunshine Lavender Clarke has raised almost $3000 over the past six months for different charities.
Among these charities is the Luke Priddis Foundation, which supports families living with autism.
Bryleigh is a junior finalist in the National Miss Australia Program and has also started her own charity 'Sunny Girl' where she hopes to "put a little sunshine in your day". She has donated toys, clothes, sheets, quilts, quilt covers and blankets to the Salvation Army and is in the process of selling some of her old clothes online, to help raise even more funds for the Luke Priddis Foundation.
In December, Bryleigh donated over $100 in groceries, which she paid for out of her own pocket money and shopped for herself, to give to the reverse Christmas Tree 12 days of Christmas appeal at the Common Grounds Cafe in Lalor Park.
Environmental Citizen of the Year – Sanjeev Kumar
Sanjeev Kumar is a Horticulture Overseer at Parklea Correctional Centre with a passion to implement sustainable practices across the prison.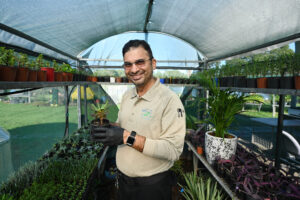 In his work, Sanjeev teaches skills to inmates, so that they have a better chance of gaining employment upon their release, help reduce reoffending and leave a lasting environmental legacy beyond the prison walls.
Sanjeev is passionate about teaching younger generations about the environment and has actively engaged local schools, offering saplings and other plants for them to use, and teaching students how to plant gardens and about the importance of green spaces for health, wellbeing, and sustainability
He has been innovative in his horticultural practices by cultivating a worm farm at the prison to ensure organic material is saved from landfill, by using this waste to feed the worms and enrich the soil used in the edible gardens. Sanjeev has propagated and delivered almost two tonnes of salad mix produce to local charity Food Bank for distribution to those in need.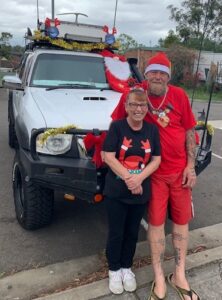 Community Event of the Year – Mount Druitt Combined Churches Christmas Lunch
Mount Druitt Combined Churches have held a Christmas Lunch event for the past 17 years, but, due to COVID-19, the event was in danger of being cancelled, leaving vulnerable people without company, food and nothing to celebrate.
The Mount Druitt Combined Churches Christmas Lunch decided to change the concept in 2020 to ensure that no one missed out, and held a home delivery service instead.
The volunteer team came together and supplied over 250 meals to the community. Complying with COVID restrictions, it was a simple knock on the door, a few words shared amongst each other and leaving with that customer knowing that someone cares about them.
This was a well-coordinated event, keeping numbers in preparation and packing to a minimum, wearing masks and gloves and washing hands regularly. Drivers were supplied with masks, sanitiser and safety vests and were briefed on COVID-safe procedures.