NSW SES continues its warning for residents to be prepared for damaging winds, at speeds of more than 90km/hour, to continue to lash large areas of the state this week.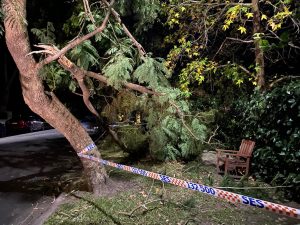 Hills Shire, Hawkesbury and Blacktown cities are currently experiencing strong wind gusts and cold conditions, but are not under the extreme weather warning today (Monday).
NSW SES Deputy Commissioner Daniel Austin is encouraging members of the community to proceed with caution while outdoors.
"Recent rainfall has saturated the ground, increasing the risk of trees and branches falling in the wind. Reconsider whether it's necessary for you to be on the roads, and if it is, drive to the conditions. Consider that powerlines may be tangled in fallen trees. If you're at home, secure any outdoor furniture and avoid parking your vehicle under trees," said Deputy Commissioner Austin.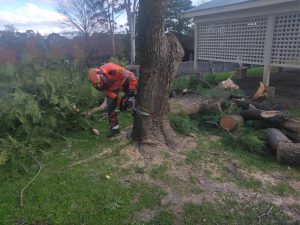 "Our volunteers are trained and ready to assist the community, but we are urging you to not put yourself and our volunteers at risk. Communities have already been impacted by extreme weather conditions this year and we thank you for your efforts to be prepared for storms and floods," he said.
According to The Hills SES, a second burst of stronger westerly winds are crossing into southern NSW today following yesterday's cold front that swept across Victoria and the Alps into southwestern NSW.
As conditions may become severe it's important to remember the following: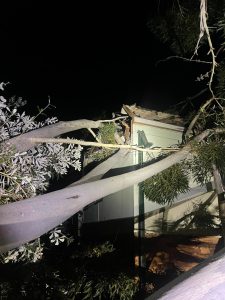 Move your vehicles undercover and away from trees and branches
Secure loose items around your home.
Keep eight metres away from fallen powerlines.
Report fallen power lines to either Ausgrid (131 388) or Endeavour Energy (131 003), as shown on your power bill.
Keep up to date with the latest warnings, visit: http://www.bom.gov.au/nsw/warnings/.
For emergency assistance call #NSWSES on 132 500. For life threatening emergencies dial triple zero (000).
To find out more on what can be done to prepare for adverse weather, visit: www.ses.nsw.gov.au/storm-resources/before-a-storm/prepare-your-home/.
Images: courtesy Blacktown SES and Hills SES units.