"... a real standout moment was being sworn-in to cabinet with a record number of Western Sydney MPs. 
My colleagues and I are dedicated to creating a better future for all, and we couldn't be more proud to represent the good people of Western Sydney in Government," Michelle Rowland MP.
The new Albanese Labor Government ministry was sworn in at Parliament House Canberra yesterday (Wednesday).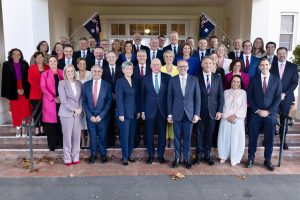 Within the electorates covered by the Independent Magazine group, we have the following appointments.
Greenway MP Michelle Rowland has been appointed Minister for Communications, a portfolio she is honoured to receive and proud to serve the Australian people under.
"This portfolio has the potential to further enable an Australia where connectivity and content enriches our quality of life, informs us, drives productivity and empowers us to fulfil our potential," Ms Rowland said.
"I am dedicated to ensuring Australians, in our cities and regions, are united and connected."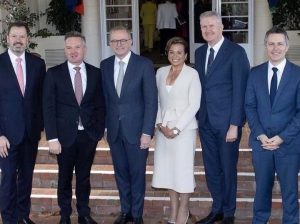 Ms Rowland was first elected to the seat of Greenway in 2010.
Chifley MP Ed Husic has been appointed Minister for Industry and Science.
"Bringing Australian manufacturing home is a big task and I'll be working hard every day to make that happen. What an honour to be part of the team that starts the work of building a better future for Australia from day one," he said.
Mr Husic was first elected to the seat of Chifley in 2010.
McMahon MP Chris Bowen is the Minister for Climate Change and Energy, an appointment he is "thrilled" to receive.
"Giving Australia a climate change policy we can proud of will be a signature reform of the Albanese Government. Thrilled to be appointed … the world's climate emergency is Australia's jobs opportunity," he said.
Mr Bowen was first elected to the seat of Prospect in 2004 and then to McMahon following the electoral redistribution in 2010.
Macquarie MP Susan Templeman has been named Special Envoy for the Arts by Prime Minister Anthony Albanese.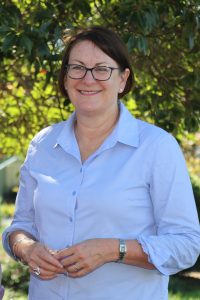 "As someone whose first love was classical music, whose escape is novels, and whose first act after losing a home in a bushfire was to hang local art on the bare walls of a temporary home, I couldn't be happier having the privilege to support the creators," Ms Templeman said.
"I am delighted to have the opportunity to work closely in this new role with the Minister for the Arts, Tony Burke, with his vision for a cultural policy that rebuilds and shapes the sector's future.
"As the mother of both a musician and an actor, I have seen first-hand the challenges and triumphs of working in the arts.
"It was with dismay that I saw the previous government ignore the needs of the sector during Covid, when these are the artists, performers, musicians and crew who so willingly step up for the community in times of crisis to help raise funds for bushfire and flood victims, but who were themselves abandoned.
"And I will continue to be a voice for community arts and entertainment, which brings richness to people's daily lives in local regions such as mine in the Blue Mountains and Hawkesbury. My commitment to fighting for the people of Macquarie remains unwavering."
Ms Templeman was elected to the seat of Macquarie in 2016. She contested the seat in 2010 and 2013.
Main image: Greenway MP Michelle Rowland with Governor General David Hurley, courtesy Ms Rowland.